Calendar of events, things to do and what to see for the month of June on The Monterey Peninsula
on The Monterey Peninsula
86th Annual La Merienda
June 3, 2017
11:15am-3pm
Custom House Plaza
Monterey

California Condors: Through Fire and Rain
June 3, 2017
7pm-10pm
Henry Miller Library at the Barnyard
Carmel

Spartan Race
June 3, 2017
7:30am
Toro Park
Salinas

37th Annual Sunshine Freestyle Surf-About
June 3-4, 2017
8am
443 Lighthouse Ave
Monterey

Artichoke Festival
June 3-4, 2017
10am-6pm
Monterey County Fair & Event Center

Hops & Pop: Summer of Love
June 9, 2017
7pm-9pm
Monterey Museum of Art

Monterey Wine Festival
June 9-11, 2017
6pm
Custom House Plaza
Monterey

Carmel Art Walk
June 10, 2017
5pm-8pm
Downtown Carmel

Monterey Pop Festival - Summer of Love
June 16-18, 2017
12pm-11pm
Monterey County Fair & Event Center
Monterey

Carmel Valley Art & Wine Celebration
June 17, 2017
11am
Carmel Valley Village

Annual Run & Walk in the Name of Love
June 18, 2017
8am-11am
Sunset Center
Carmel

Carmel House & Garden Tour
June 24, 2017
1pm-5pm
Carmel Heritage Society

Monterey Baconfest
June 24, 2017
11am-6pm
Monterey County Fair & Event Center
For every kind of dad, there's a perfect 2017 Father's Day activity to enjoy and remember forever. From golf to go karts, find fun Father's Day ideas here.
1. Fishing dad

Bond with dad at a local fishing hole or make a weekend out of it at some of America's best fishing spots. When else do you get to stand side by side and catch up on life while you enjoy the outdoors? Try this neat fishing trick: Use WD-40 to spray your lures. It attracts fish and masks human odor that can scare them off.

2. Go-Kart dad

Forget another gift of golf shirts. Take Dad for a thrill ride. Give him a speedway, a Go-Kart, and a helmet, and watch Dad go crazy with excitement. Look for a nearby Go-Kart track and spend the day zipping around.

3. Paintball dad

Let Dad explore his inner warrior. Nothing says "I love you" like a little friendly battle of the generations.

4. Beer tasting dad

Make dad's day by toasting him at a local beer or wine tasting event. There's even a no-brainer built-in gift: Bring home some of the day's best bottles to remember the day for weeks to come. And no need to feel guilty over that beer belly. Did you know that beer is actually good for you?

5. Amusement park dad

Thrilling rides, funnel cake, tacky souvenirs—yes, it's Father's Day at a theme park. Check out how to win at the trickiest carnival games; plus see more secrets amusement parks won't tell you.

6. Golf dad

They say golf is a good walk spoiled, but not when you spend 18 holes worth of quality time with dad. You can hire a PGA instructor for a series of golf lessons for you and your dad—a great excuse to hang out together, pick up tips from a pro, and improve your game.

7. Battle reenactment dad

Head to the 19th or 18th century to watch a Civil or Revolutionary War reenactment—and experience a slice of history up close. Meet some of the awesome Americans who perform in Civil War reenactments here.

8. Sports dad

Tickets to his favorite sporting event are pretty much always a winning idea. Many stadiums offer Father's Day deals; check if they're offering discounted tickets. Want to be the favorite child? Surprise dad with a splurge of season tickets. While you're at it, entertain dad with these funny sports jokes.

9. Camping dad

This year, start a camping tradition. Pitch a tent, start a campfire, swap memories about growing up—it's bonding at its best. Look for a campground near you, pick up the right gear, and go wild. But make sure to check out these tips for being bear-savvy while camping.

10. Handsome dad

Spa days are not just for the ladies. If yours is the kind of dad who appreciates being pampered, book him a luxurious massage, hair cut, or professional shave.

11. Car show dad

Is your dad an absolute car nut? Contact your local car clubs to find a nearby show of amazing vintage hot-rods or the latest electric car. Bond over stories of what it was like for him to drive his first car—or recall laughs over what he went through to teach you how to drive.

12. History dad

Check with your local library or historical society and ask if tours are available of their stacks and archives. Many organizations will be happy to show you a behind-the-scenes look at your town's history. Quiz dad to see if he knows these fascinating facts about America

13. Music dad

What's playing nearby? Check local listings for an outdoor music festival or concert your pop might appreciate. Remember snacks and cold water, plus a clean blanket. Here's what dad's favorite music says about his personality.

14. Art dad

Many local art museums have dad-friendly works to look at, but you can also go quirky and try a specialized collection or gallery that he might find more interesting. Or get creative: You could check out a cool art installation in a nearby city instead of doing a more traditional museum.

15. Cooking dad

You can treat dad to dinner anytime. Instead, sign up for a cooking class and experiment in the kitchen. Sur La Table and Whole Foods, as well as your own local grocery store, are good places to start your search.

16. Travel dad

Make it a day trip or a weekend getaway! From the coast of Maine to Florida's Key West, June is a great month to get away on a scenic road trip. Be sure to pack some of these household items for easier travel.

17. Volunteer dad

He's given you so much, now it's time for you both to give back. Turn spending time with Dad into a meaningful opportunity to help those in your community. Check out these creative ways to volunteer.
Friday, June 2, 2017
Wonder Woman
Captain Underpants
Churchill

Friday, June 9, 2017
The Mummy
The Hero

Friday, June 16, 2017
Cars 3
Rough Night
Resident Evil: Vendetta

Friday, June 23, 2017
Transformers: The Last Knight
The Beguiled

Friday, June 30, 2017
Despicable Me 3
The House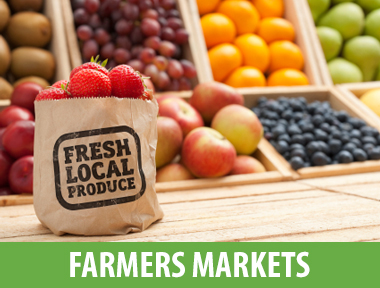 Monday
Pacific Grove Certified Farmers' Market
3pm - 7pm, 3pm - 6pm (winter)
Grand Avenue and Central Avenue

Tuesday
Old Monterey Marketplace
4pm - 8pm (summer),
4pm - 7pm (winter)
Alvarado Street and W Franklin Street

Thursday
Carmel-by-the-Sea Certified Farmers' Market
10am - 2pm
6th Street and Mission Street
Soledad Farmers' Market
4pm - 8pm (May - December)
Encinal Street

Friday
Monterey Peninsula College Certified Farmers' Market
10am - 2pm
Monterey Peninsula College
930 Fremont St.
Carmel Valley Community Center
2:30-6:00pm

Saturday
Downtown Salinas Saturday Certified Farmers' Market
9am - 2pm
Gabilan Street between Main and Salinas Streets

Sunday
Marina Everyone's Harvest Certified Farmers' Market
10am - 2pm
215 Reservation Road